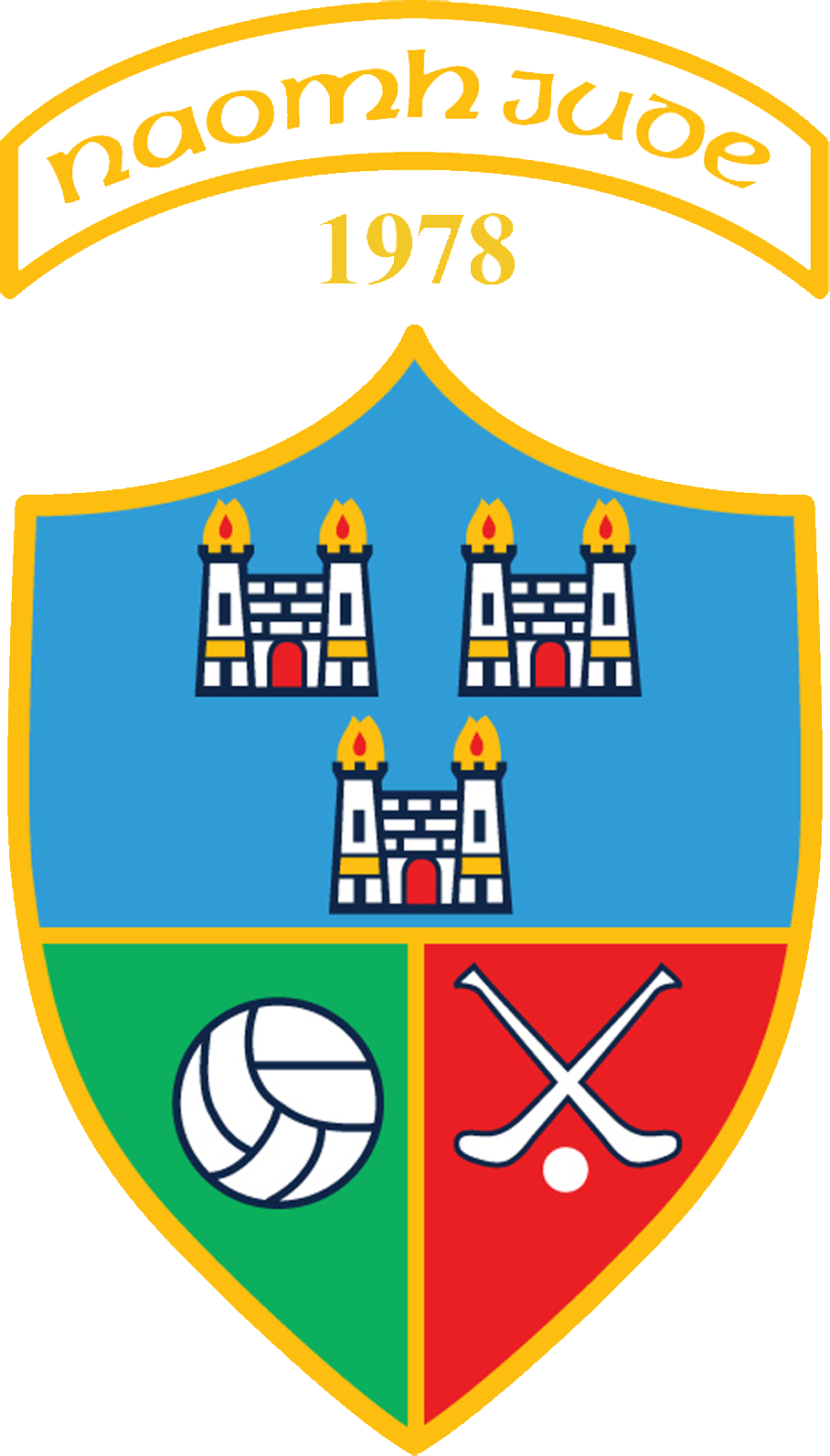 Well done to Fionn O'Riain Broin and Rob Hardy who were part of the Dublin side that beat Wexford in the Walsh Cup final.
Hard luck to Martin Hartnett and Ciaran Mangan who were defeated playing for the Dubs Stars on Sunday.
Well done to Templeogue Basketball club who where victorious in the National Final on Saturday evening. Special mention to Kev Mc who was part of the backroom team.
Choral Society
The Choral Society will perform a short "gig" in the Helix on the 5th March and in the club rounds on the 13th March. Rehearsals will commence in the Club "Back" room (Old Pool Room) at 8.00pm next Wednesday and every Wednesday night up to and including the 2nd March.
MEMBERSHIP SUBSCRIPTIONS 2016
Naomh Jude Membership Subscriptions for 2016 are now due for payment. The preferred method of payment for 2016 is our on-line facility:
Simply log onto

www.stjudesgaa.ie

click the Membership button and follow the easy instructions

OR Complete a Membership Application Form and return it complete with cheque payment to the Membership Box in the Club Bar.
Completed Application Forms can also be returned to the Club Shop between 11.00 am and 1:00 pm on the following dates: Saturday, Feb 6 / Saturday, Feb 13 / Saturday, Feb 20th
Application Forms can be downloaded from the website or are available from the Club Shop / Coffee Shop / Bar.
Any queries in relation to Membership can be addressed to the Club Registrar, Mary Macken at 0872889282 or registrar@clgnaomhjude.ie.

Health and Wellness Committee
Are u interested in the health and wellness of the community and are willing to give some time to it? If so you might like to join the St Jude's Health and Wellness committee currently being formed. If interested please email naomhjudehealth@gmail.com.
Lotto Naomh Jude
Numbers Drawn : 13, 15, 19, 30. No match 4 or 3. Jackpot Next Week : €3900