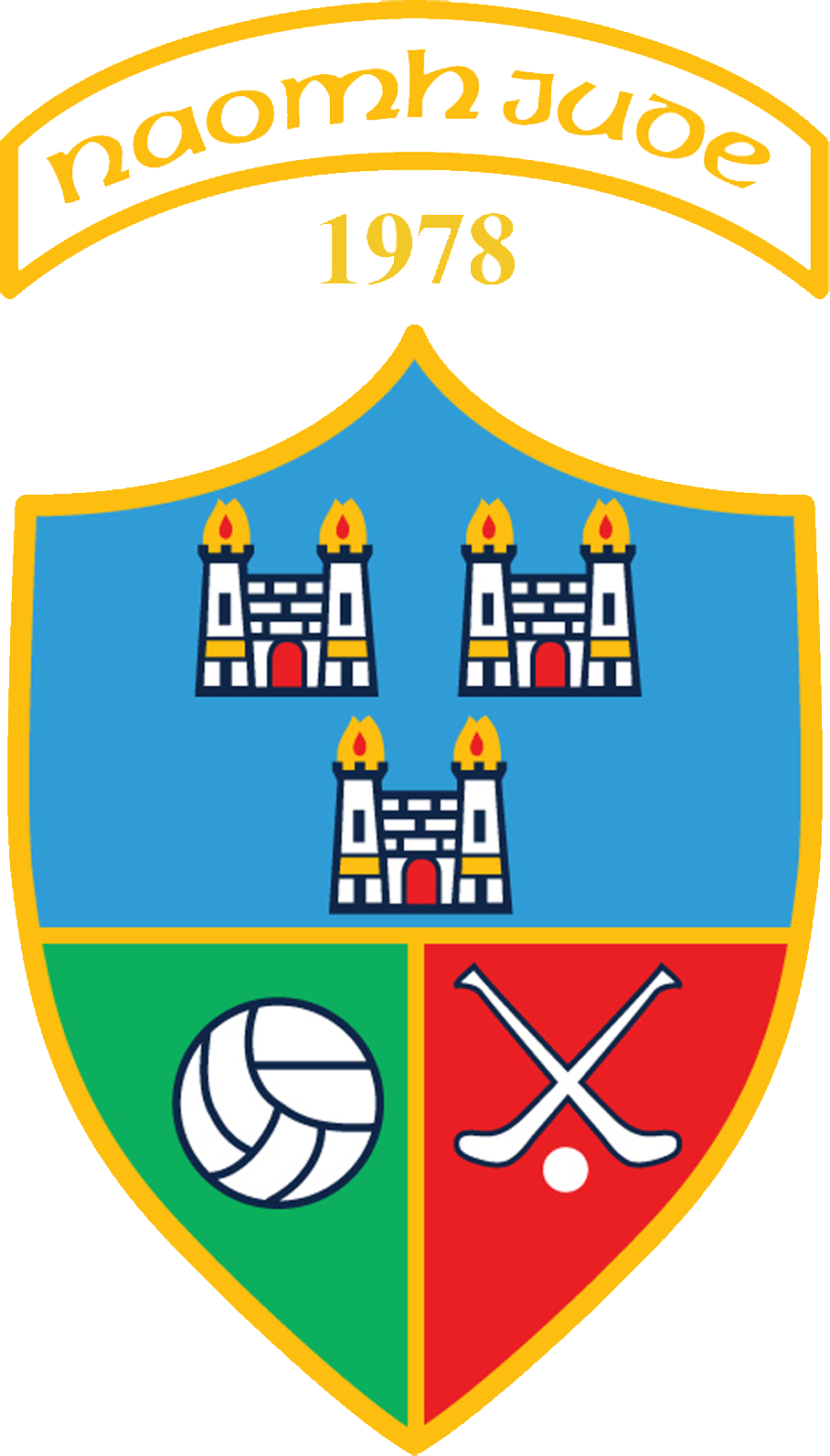 The Boys Hurling Féile takes place this Saturday in O'Toole's GAA Club Blunden Drive, Malahide Road Dublin 5. The lads have been hard at work training for the big day and all support for them is most welcome.
Well done to Kevin Lahiff and Ciaran Hogan who played with South Dublin in their victory over Good Counsel Wexford in the Leinster Colleges Juvenile hurling league semi final on Friday. They now play St Kierans Kilkenny in the final.
The Naomh Jude's Health and Wellbeing Committee held its inaugural meeting on Thursday the 25th February 2016. The members are Niall Turner (Chair), Ger McTavish, Kieran Durkan, Catriona McLoughlin, Maeve Clegg, Fergus McNally, Fiona O'Reilly and Louise O'Connell. The email address for the committee is naomhjudehealth@gmail.com and the committee welcomes input from all club members regarding what health and wellbeing developments and events they would like the committee to consider. Please email the above address with suggestions.
Lotto Naomh Jude
Numbers drawn: 3, 8, 12, 22. No match 4. Match 3: Padraic Monaghan, Tom Ivers, Pat Kennedy. Jackpot next week is €5,900

MEMBERSHIP SUBSCRIPTIONS 2016
Many thanks to the many Members who have renewed their club subscriptions for 2016 . Please check the list of Paid-Up Members which is on display in the Club Bar to ensure that your name is included.
To adhere to the GAA Servasport March 31st deadline it is essential that all outstanding subscriptions are paid over the next seven days. Please note that Players who have not renewed their Membership will not be covered by insurance and so will be ineligible to take part in matches from March 31st.
The preferred method of payment for 2016 is our on-line facility :-
Simply log onto www.stjudesgaa.ie click the Membership button and follow the easy instructions
OR
Complete an Membership Application Form and return it complete with payment to the Membership Box in the Club Bar.
Any queries in relation to Membership can be addressed to the Club Registrar, Mary Macken, at 0872889282 or registrar@clgnaomhjude.ie